About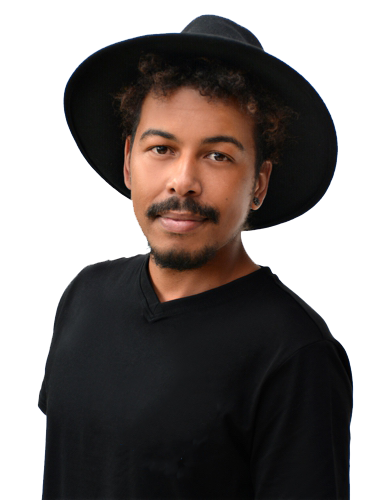 Software Engineer & IT-Professional
Birthday: 17. August 1990
City: Cologne, Germany
Website: www.wenisch.tech
Mail: hello@wenisch.tech
IT infrastructure, networking & security 100%
Scripting in JavaScript, Python, ... 80%
Kubernetes,Docker,... 95%
Tor, Blockhain & new technologies 90%
Development in Java, C#, C++, ... 95%
Linux & Microsoft Server management 85%
Resume
Sumary
Jean-Fabian Wenisch
Senior Software Engineer & IT Security professional previously working in the German automotive industry. Over 15 years of programming experience. Specialized in secure transmission systems with focus on Data Management, Data Security and Data Privacy as well as Design & Management of Secured IT-Infrastructures.
Education
Trainee Computer Science Expert
( Software Development )
2010 - 2013
ID Ingenieurgesellschaft für Datentechnik mbH , Aachen
IT specialists in the field of software development design and implement software projects according to customer requirements. For this purpose they analyse and plan IT systems.
intermediate school-leaving certificate
(Mittlere Reife)
Gymnasium Herzogenrath
Professional Experience
Senior Software Architect
2021 - present
Umlaut - part of Accenture, Aachen, Germany
umlaut, part of Accenture, is a global, full-service, cross-industry, end-to-end company that offers advisory and engineering services to clients all over the world.
Chief Technology Officer & Co-Founder
2017 - 2021
MADANA, Berlin, Germany
MADANA is a platform for data analysis that uses Blockchain technology allowing participants to get in on the data market with their own data and simultaneously preserving their privacy by design.
Chief Technology Officer
2016 - 2017
digiClothes Technologies, Aachen, Germany
digiClothes Technologies is a IT and software startup founded in the scientific and technological setting of the RWTH Aachen University. The goal is to digitize the Fashion Retail Market with B2B and B2C applications.
Software Engineer
2013 - 2018
ID Ingenieurgesellschaft für Datentechnik mbH , Aachen, Germany
OFTP Implementation & Support
IT System Engineer (IT Security)
CAD / CAM & EERP Interface Development
Technical Specialist - Microsoft Exchange & Active Directory
General Manager & Lead developer
2011 - 2014
Jean-Fabian Wenisch & Wim Even GbR, Herzogenrath, Germany
Web- / Frontend Development
Homepage Design
IT Infrastructure Management
IT Support